South Carolina Association of Reconstruction Specialists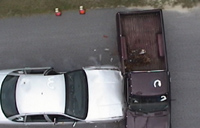 The South Carolina Association of Reconstruction Specialists (SCARS) was founded in 1998 by a group of South Carolina Highway Patrol officers. Our primary objective is to foster communication in the Collision Reconstruction and Investigation field. SCARS secondary objective is to assist in the training of the investigator/reconstructionist through an annual training conference. Currently, SCARS is comprised of South Carolina Law Enforcement Officers and officers from other states as well as private investigation and engineering fields.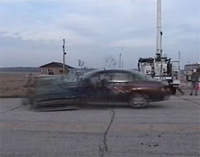 Membership is open to anyone interested in the field of collision investigation and reconstruction. There are two types of membership, reconstructionist and regular. Reconstructionist membership is open to any person who has successfully completed a minimum of at-scene, technical/advanced collision investigation and collision reconstruction and has a primary job in collision investigation/reconstruction. The regular membership is reserved for anyone else that is interested or involved in collision reconstruction or investigation. Applications are accepted through out the year.
We are in the process of planning our 21st Annual Southeastern Collision Reconstruction Conference. The conference is planned to be held at the Wyndham Garden Mount Pleasant, July , 2020. More Information will be available on the 2020 conference page when it becomes available. If you are interested in attending, please feel free to contact us, we would love to see you there.
For more information about SCARS or membership information, please email us at SCARS@4n6xprt.com. You could also write us at:
SCARS
1602 Highway 246 North
Greenwood, SC 29649
Current Board
Aaron Duncan - President
Mike Dangerfield - Treasurer
Dale Smith - Secretary